Chiyoda city Course
Reference
The Permanent Exhibition of Hibiya Library & Museum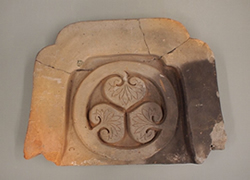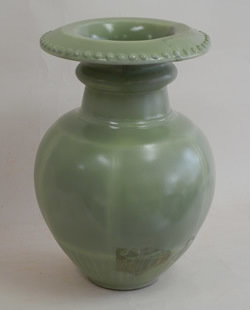 The Hibiya Library & Museum was located in Hibiya Park near the Imperial Palace and opened it as "a base of the intellect" concerning of the history and culture of Edo, Tokyo in 2011.
With all of the possession of the Yonbancho History Museum transferred to the new museum, we hold various exhibits and lectures, and promote policies for conservation of cultural properties in Chiyoda City.
In the main exhibition on the first floor, you can understand the history of Chiyoda City on a theme of "Establishment and Development of Edo, Tokyo". Of these, the exhibit of Edo Castle, titled "The Shogun's Castle Planning" , introduces the history of Chiyoda with the archaeological artifacts, pictures and the resource retrieval system with tablet computers.
Edo Castle construction process became clear by our excavations of the inside of Edo Castle, the outer moat of it and Site of Tokiwabashi-mon Gate carried out so far.
In our archaeological exhibit, you can see about the construction of the castle and the castle town planning by Shogun.
And you can see the state of Honmaru Goten from excavated Chinese ceramics considered that was kept in the castle, and a hollyhock marked ridge-end tile for Honmaru Goten which burned down by the Great Fire of Meireki (1657).
In addition, we introduce that the early stage of inside of the castle and that the samurai residence were lined in Marunouchi having the eaves were decorated with gold leaf from the reproduction of "'Edo scenes folding screens" (a possession of National Museum of Japanese History.)
Chiyoda City had been developed samurai residence and merchant place around Edo Castle, and as a center of the Japanese politics, culture and economy. And it has been developing as the center of capital city even after it became Tokyo.
Therefore a lot of cultural heritage from the early modern times to today still remain in Chiyoda City.
We intend to make a place for the people to learn our cultural heritage with "the walking map in Chiyoda", and provide an opportunity of the regional studies.