Chiyoda city Course
Reference
Site of Tokiwabashi-mon Gate, located in the center of Edo Tokyo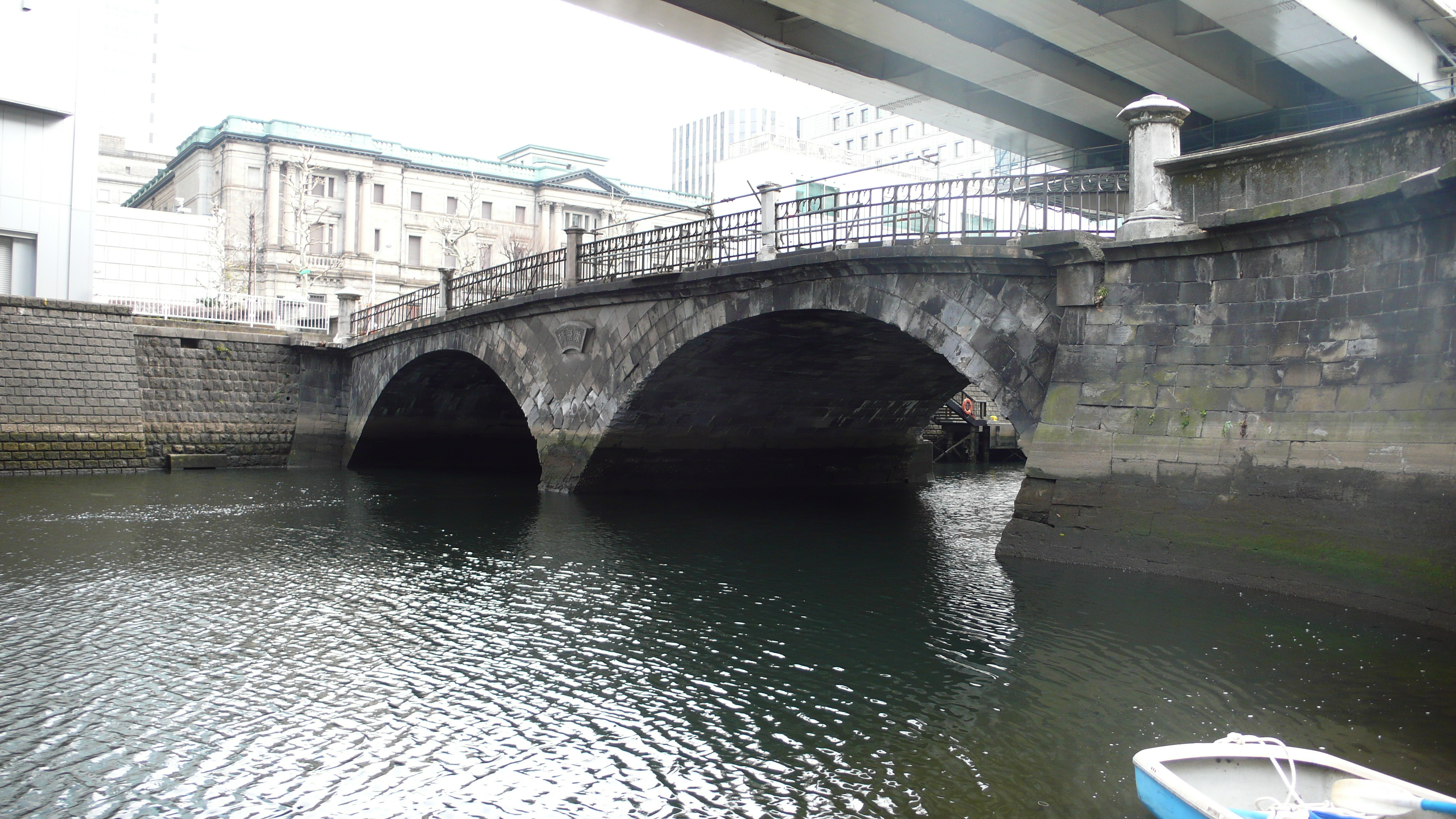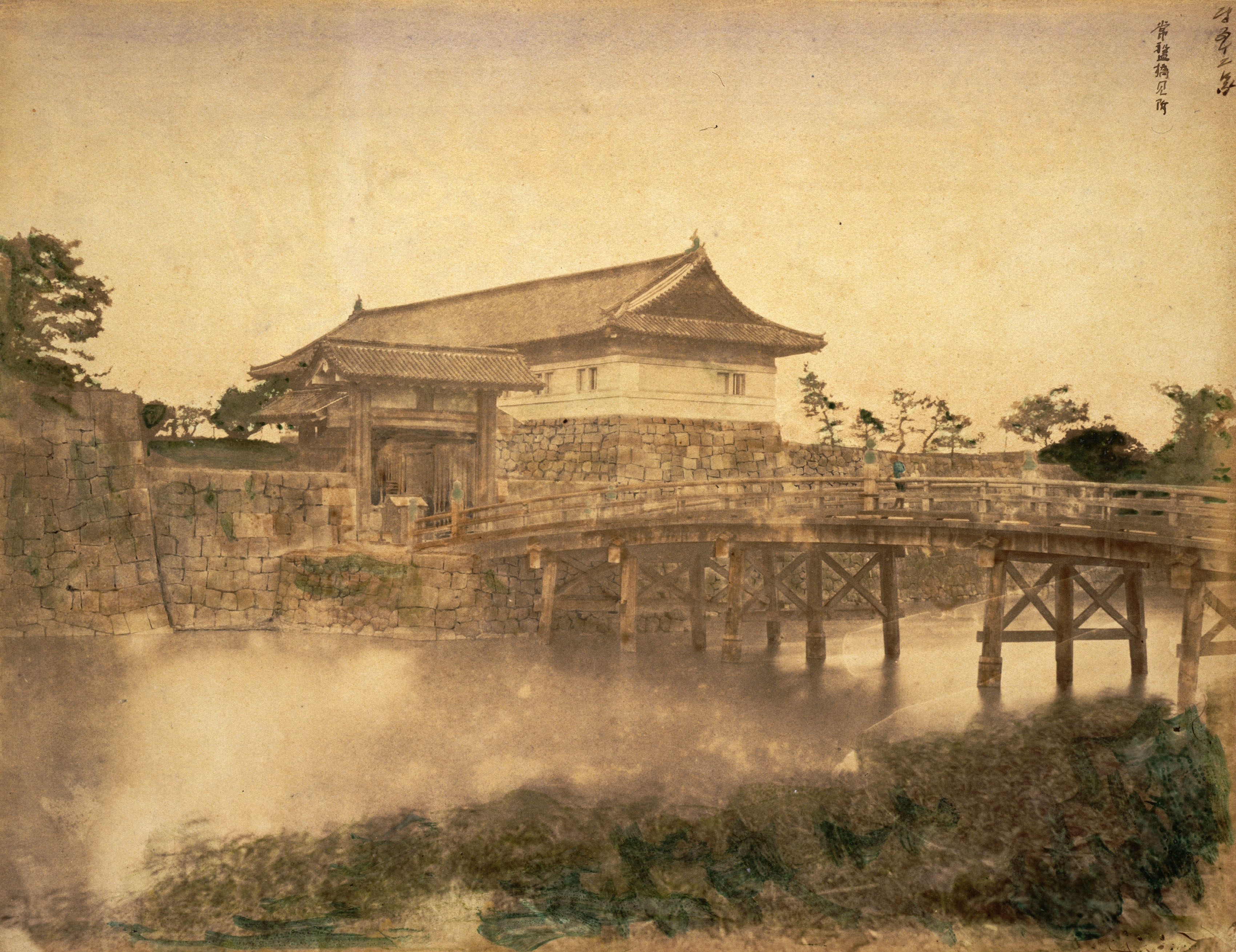 Edo Castle, which is one of largest Japanese castles of the Early Modern period, had outer moats of about 14 kilometers from Kijibashi Bridge to Kandagawa River. Tokiwabashi-mon Gate had been the main gate of outer moats of Edo Castle.
This gate was built in Keicho Era, and the Masugata stone wall was constructed by feudal load of Ou (current Tohoku Region) in 1629. According to 'Edo-jo Gaikaku Gomon ezu (Illustrated Outer Gates of Edo Castle)',a wooden bridge which was Masugate-mon Gate with watariyagura-mon Gate and Korai-mon Gate had been before this Gate. From inside of the stone wall, wooden bridge pier which consist of a set of three wooden stakes, and abutment stone wall were found during the stone bridge repairing work.
In the Early Meiji Period, wooden bridges from castle gates begun to be replaced to stone bridges, as symbol of modernization of Tokyo. In 1877 Tokiwabashi Bridge was rebuilt to double arch stone bridge with stone of Koishikawa-mon Gate Stone Wall. This bridge has sidewalks and car lanes separated from each other, which was rare at that time. With marble newel post of bridge, granite surface and smart designed bridge handrail, it showed civilization and enlightenment. After its completion, it had been sights of Tokyo which was painted for Nishikie (colored woodblock print) or postcard.
The area around the Site of Tokiwabashi-mon Gate, together with modern cultural properties such as the Building of Bank of Japan, has been changed as the center of Edo Tokyo. Chiyoda City has overhauled this bridge damaged by the Great East Japan Earthquake of 2011, and carried out the restoration work to return its original state with various material."